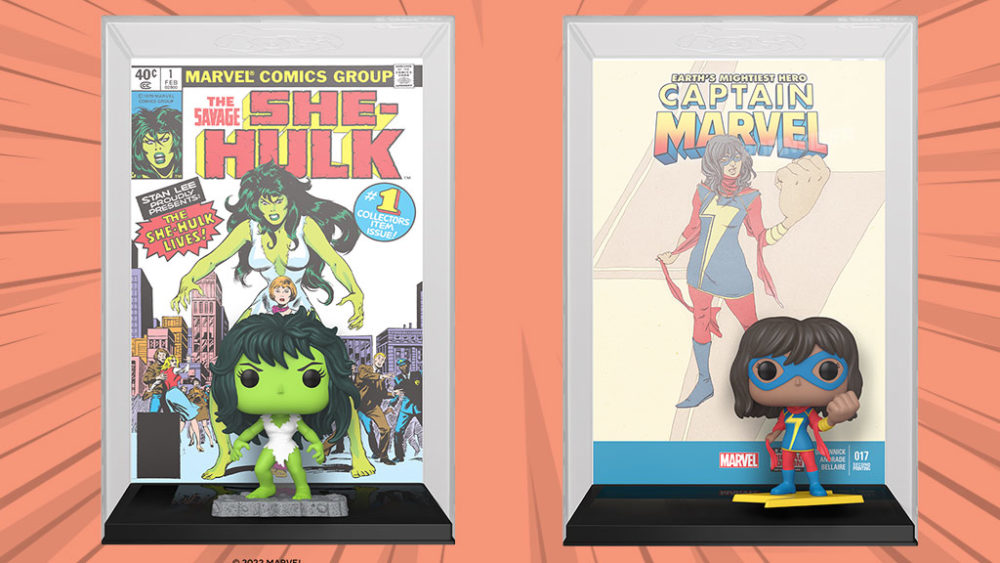 While you were bingeing episodes of Ms. Marvel and She-Hulk on Disney+, Funko was collaborating with Marvel Studios Selects to bring you Pop! Comic Covers based on the newest additions to the Marvel Cinematic Universe (MCU).
The two new Pop! Comic Covers focus on Kamala Khan and She-Hulk in some of their first appearances in the comics, Captain Marvel No.17 from 2013 and Savage She-Hulk Vol. 1 from 1980, respectively.
Each collectible comes with cover art inspired by the comics and a Pop! of the character based on the cover. Collectors won't even have to wait to add these new Pop! Comic Covers to their display because they come prepackaged in a protective case that can be hung on the wall.
This latest release is part of an ongoing series with Funko, Marvel, and Target that features new releases on the last Monday of every month.
Whether you're a fan of She-Hulk and Kamala Khan from their Disney+ shows or through their runs in the comics, these pieces are great additions to your ever-expanding Funko collection.