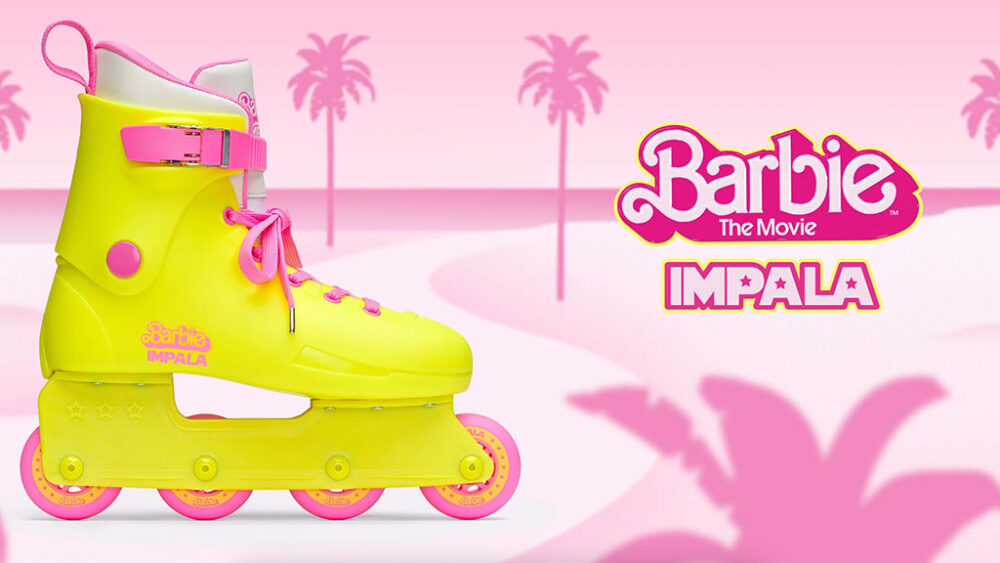 As we eagerly count down the weeks until Barbie: The Movie comes out, merch makers are gearing up with dreamy stuff for you to live your best Barbie life.
While Mattel has already launched some apparel featuring the movie logo (and the iconic Barbie poster generator) on its Mattel Creations site, Impala Skates is bringing fans some of the first movie-inspired merch by dropping a set of fluorescent yellow roller skates, just like the ones Ryan Gosling's Ken has in the trailer!
The skates are bright yellow plastic with pink details, including laces, a strap, and wheels. Safe skaters can also get matching elbow, knee, and wrist guards that feature yellow straps and tie-dye on the back.
If you know that you'd fall on your butt if you tried roller skating, you can still embrace the style with Impala Barbie socks. The socks come in a three-pack with different designs, including white-and-blue socks with the Barbie: The Movie logo, pink socks that say "This is the best day ever," and pink-and-white socks that say Barbie on them.
The collection drops at noon on Thursday, June 1. To sign up for early access, check out impalarollerskates.com. Until then, keep counting down the days until we can see Margot Robbie and all the other Barbies on the big screen.